Serpent River Resurgence: Confronting Uranium Mining at Elliot Lake, Waterloo, Ontario
Serpent River Resurgence opens with the stories of the lands and waters of Anishinaabek territory, of the great serpent, her radiant eggs, and the lessons to be learned from disturbing them in unsustainable and disrespectful ways.
Drawing expertly on diverse sources of historical knowledge, Lianne C. Leddy shares these lessons with readers, detailing the history of the exploitation of uranium deposits ("radiant eggs") at Elliot Lake and its impact on Serpent River First Nation, of which she is a member. In doing so, Leddy confronts historical narratives that present the postwar period as a time of prosperity, growth, and development. As she demonstrates, "Cold War Colonialism resulted in land encroachment and pollution that compromised, with devastating consequences, Anishinaabek stewardship of lands and waterways." Leddy also unsettles the idea that colonial relationships lessen over time; rather they are made and remade in different contexts.
As the title suggests, readers also learn about the various ways that Serpent River First Nation resisted encroachment on the land. These efforts were led by Anishinaabe kwewag (women) like Leddy's grandmother, Gertrude Lewis, as well as other community leaders. They articulated their concerns to government officials and to the public, forcing them to acknowledge and redress the effects of uranium mining. Through their tireless commitment to stewardship of the lands and waterways, they found ways to disrupt colonial relationships and remind all those listening in a good way of the importance of respecting the great serpent and her radiant eggs.
Through extensive research and storytelling, Leddy's work highlights the complex dynamics of Indigenous-settler relations while centring Indigenous worldviews and lived experiences. Serpent River Resurgence is a crucial contribution to the discourse on reconciliation and Indigenous history in Canada.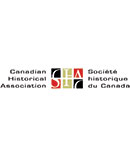 Excellence in Scholarly Research
The Governor General's History Award for Excellence in Scholarly Research is administered by the Canadian Historical Association.
More scholarly research recipients