Halifax, Nova Scotia
Shirley Tillotson's Give and Take: The Citizen-Taxpayer and the Rise of Canadian Democracy demonstrates how much historians stand to learn by exploring taxation and related fiscal measures.
The "terrain of tax culture" is an integral site for the protest, resistance, defiance and ultimate compliance that comprise negotiations between the modern state and its citizens.
Informed by meticulous research, especially in the correspondence between the federal government and a diversity of often-unhappy taxpayers, Give and Take disentangles the interplay of economics and emotions, objectives and needs, the differing and sometimes clashing notions of personal duty, morality and rights underlying the "conversation" that is taxation.
Focusing on the development of tax policy between 1917 and 1971, Tillotson brings to light how democracy and citizenship came to be conceptualized in a modernizing nation that idealized "tax fairness and a just social order."
Yet, as she capably argues, these honourable goals were always contingent — their understanding shaped as much by the historical realities of regional, class, racial and gender differences and the rise of consumerism, as by politics.
This trailblazing study opens a fundamental but under-examined subject area; equally valuable is its lucid analysis of how liberal democracies are made and sustained through contestation and even conflict.
More related to Shirley Tillotson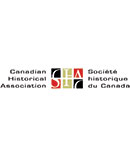 Excellence in Scholarly Research
The Governor General's History Award for Excellence in Scholarly Research is administered by the Canadian Historical Association.
More scholarly research recipients