Vancouver (British-Columbia)
Jean Barman's book, French Canadians, Furs, and Indigenous Women in the Making of the Pacific Northwest, offers a grand narrative of a history long lost.
The work powerfully illuminates the influence that French Canadians and their Indigenous partners had in the making of the Pacific Northwest during the 19th through the 21st centuries. Jean Barman imaginatively reconstructs the lives of three generations of fur trading and farming families as they built their homes and identities amid emerging pressures from imperial, and later, national forces that threatened to erase their very presence in the region.
This study ranges broadly over time and space, and engages with rich international scholarship on imperialism, colonialism and state formation. But Jean Barman's meticulous inquiries never lose sight of the role that individuals and families had and continue to have on shaping our past and our present.
This is a major contribution to Canadian and international historiography, as well as to the family histories of Indigenous and French Canadian peoples of the Northwest. It will influence scholarship on imperialism, state formation and heritage creation for some time to come.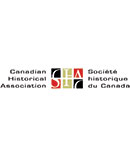 Excellence in Scholarly Research
The Governor General's History Award for Excellence in Scholarly Research is administered by the Canadian Historical Association.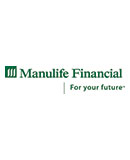 With the support of Manulife Insurance
Canada's History Society and the Canadian Historical Association are able to present the Governor General's History Award for Excellence in Scholarly Research.
More scholarly research recipients