Montreal (Quebec)
Tax, Order, and Good Government: A New Political History of Canada, 1867-1917 makes an original and compelling contribution to our knowledge of how the Canadian fiscal regime was created, reformed, and received by the State, one both framing and framed by the complex interplay of diverse sets of interests, ideas, and principles.
While challenging previous notions of liberalism, founding ideals, nation-building, and federalism, this book enriches our understanding of how historical actors and ordinary people thought about property, poverty, and wealth.
Heaman employs a comprehensive methodology informed by official documents from all levels of government as well as private correspondence, and periodical and other print media.
Her analysis brings together the disparate regional visions of the new Dominion and highlights Canada's transition from a fiscal imperial to a fiscal welfare state, a fundamental shift previously little explored.
A social history of politics grounded in the history of knowledge, this innovative, pragmatic, and thorough study will long be a reference for historians and students of modern Canada.
More related to Elsbeth Heaman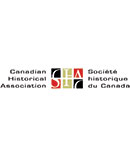 Excellence in Scholarly Research
The Governor General's History Award for Excellence in Scholarly Research is administered by the Canadian Historical Association.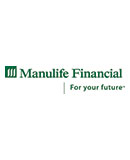 With the support of Manulife Insurance
Canada's History Society and the Canadian Historical Association are able to present the Governor General's History Award for Excellence in Scholarly Research.
More scholarly research recipients