Beyond Gold Mountain: Canadians of Chinese Descent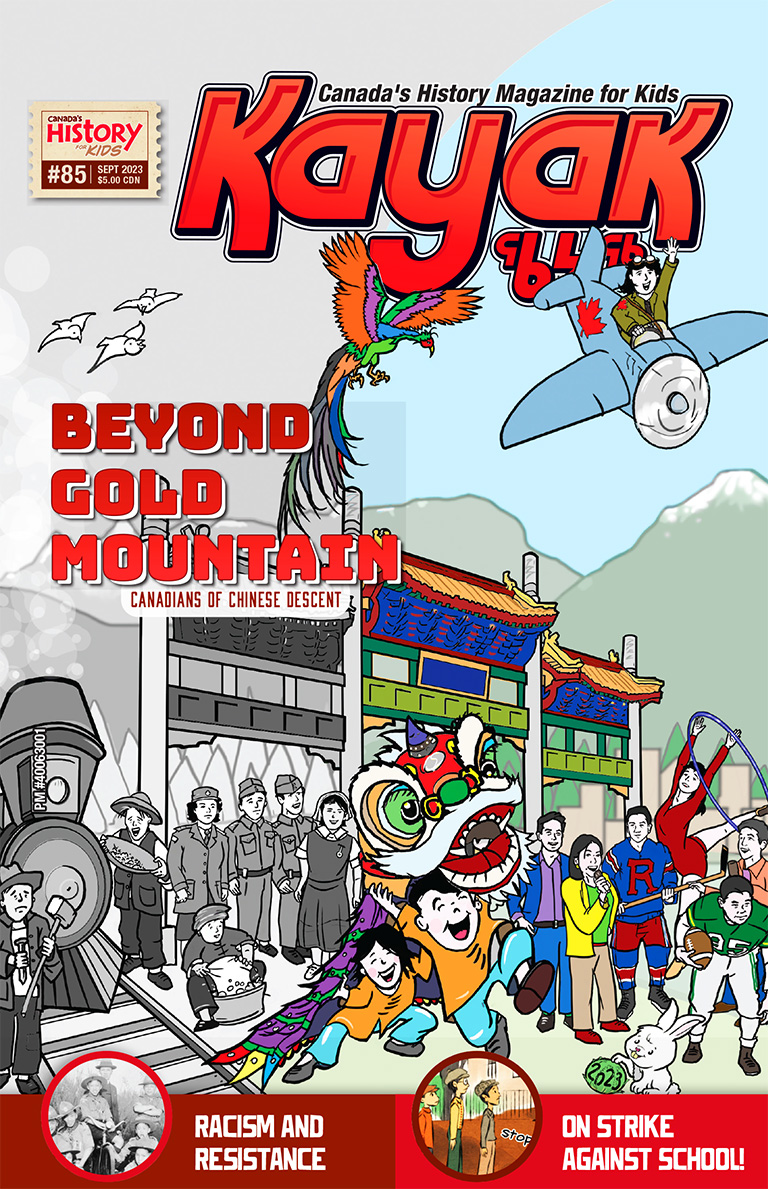 Oppressed, poor and starving, thousands of Chinese people left their country in the mid-1800s. Many came to Canada hoping to solve their misfortunes. Few did. Instead, Chinese immigrants faced hardship and racism.
The reward they got for helping build Canada's transcontinental railway was a series of discriminatory laws and head taxes, and eventually the Chinese Exclusion Act in 1923. One hundred years later, these once unwanted non-citizens have struggled to survive and eventually thrive, from those who established restaurants all over Canada to hockey heroes.
Meet the Victoria residents who refused to be segregated into Chinese-only schools, a Chinese-Indigenous couple based on real people, and the guest co-editor for this special issue, Debbie Jiang.
Discover these little-known stories and more in the September Kayak.
Give the Greatest Gift in History!
Kayak: Canada's History Magazine for Kids — 4 issues per year for as low as $14.95.
Teacher's Corner
We have classroom materials related to this issue of Kayak.
Themes associated with this article