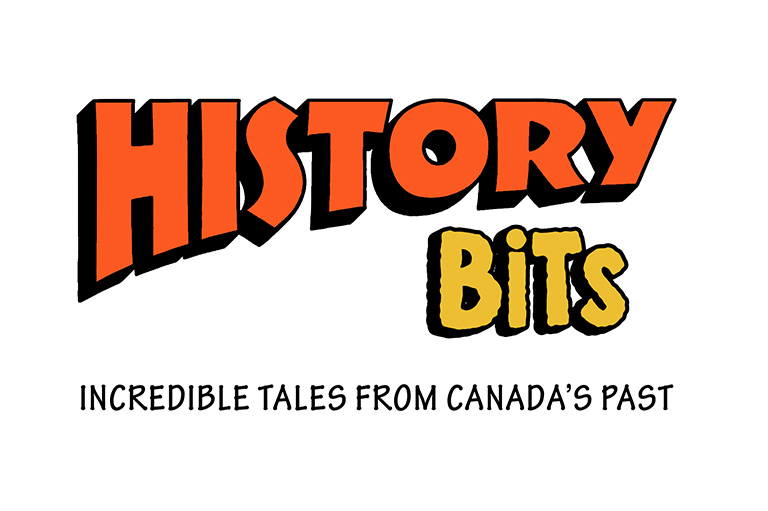 This episode is the sixth of a new animated web series called History Bits. The series explores a diverse range of topics, from overcoming racism in Africville, Nova Scotia, to the historic fight for women's voting rights, to the struggle to survive the dustbowl era of the Dirty Thirties. Each action-packed episode highlights the courage, creativity, and perseverance of Canadians from the past.

Don't miss a single episode!
Sign up for any of our newsletters and we will let you know when the next episode is released. Plus: newsletter recipients are eligible to win one of many book prizes available.
Watch the series
Join us in working toward Reconciliation
Canada's History magazine was established in 1920 as The Beaver, a Journal of Progress. In its early years, the magazine focused on Canada's fur trade and life in Northern Canada. While Indigenous people were pictured in the magazine, they were rarely identified, and their stories were told by settlers. Today, Canada's History is raising the voices of First Nations, Métis and Inuit by sharing the stories of their past in their own words.
If you believe that stories of Canada's Indigenous history should be more widely known, help us do more. Your donation of $10, $25, or whatever amount you like, will allow Canada's History to share Indigenous stories with readers of all ages, ensuring the widest possible audience can access these stories for free.
Any amount helps, or better yet, start a monthly donation today. Your support makes all the difference. Thank you!
Themes associated with this article

Our Thanks
History Bits is made possible through the generous support of The Northpine Foundation.
Give the Greatest Gift in History!
Kayak: Canada's History Magazine for Kids — 4 issues per year for as low as $14.95.
Related to First Nations, Inuit & Metis