mámawihitowin | Ganaagishkwadaadiwin | Asenbli | Rencontre | Gathering: Indigenous Beadwork, Embroidery and Quillwork
Manitoba Crafts Museum and Library and Ross House Museum, Winnipeg, Manitoba
This project began in 2022 with the goal of uncovering, researching, exhibiting, and celebrating pre-1900 Indigenous beadwork, embroidery, and quillwork held by museums throughout Manitoba.
The project team began by asking the museums to identify suitable artworks for further study. A team of Indigenous artists, historians, and Elders then researched the pieces, identifying traditional designs, motifs, techniques, and materials. Their insights breathed life into the historic pieces, adding context and connecting the works to specific communities, nations, and oral traditions.
The resulting exhibition featured items from eleven participating museums, alongside contemporary Indigenous work. Museum visitors received an opportunity to connect with the vibrant and enduring culture of Indigenous needle arts, while interactive workshops and virtual programming provided further opportunities for community members to engage with the exhibit. Finally, more than one hundred pieces that were included in, or considered for the exhibit, are now part of an online database, making the research available to communities throughout Canada.
The project transcended traditional museum boundaries. Visitors received close, uncurated encounters with the works, fostering informal learning and dialogue in a safe, welcoming environment. The project is an important step towards reconciliation, inclusion, and ongoing partnerships between museums and Indigenous peoples.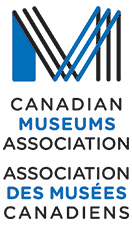 Excellence in Museums
The Governor General's History Award for Excellence in Museums: History Alive! is administered by the Canadian Museums Association.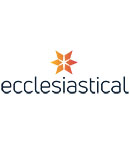 With the support of Ecclesiastical Insurance
Canada's History Society and the Canadian Museums Association are able to administer the Governor General's History Award for Excellence in Museums.