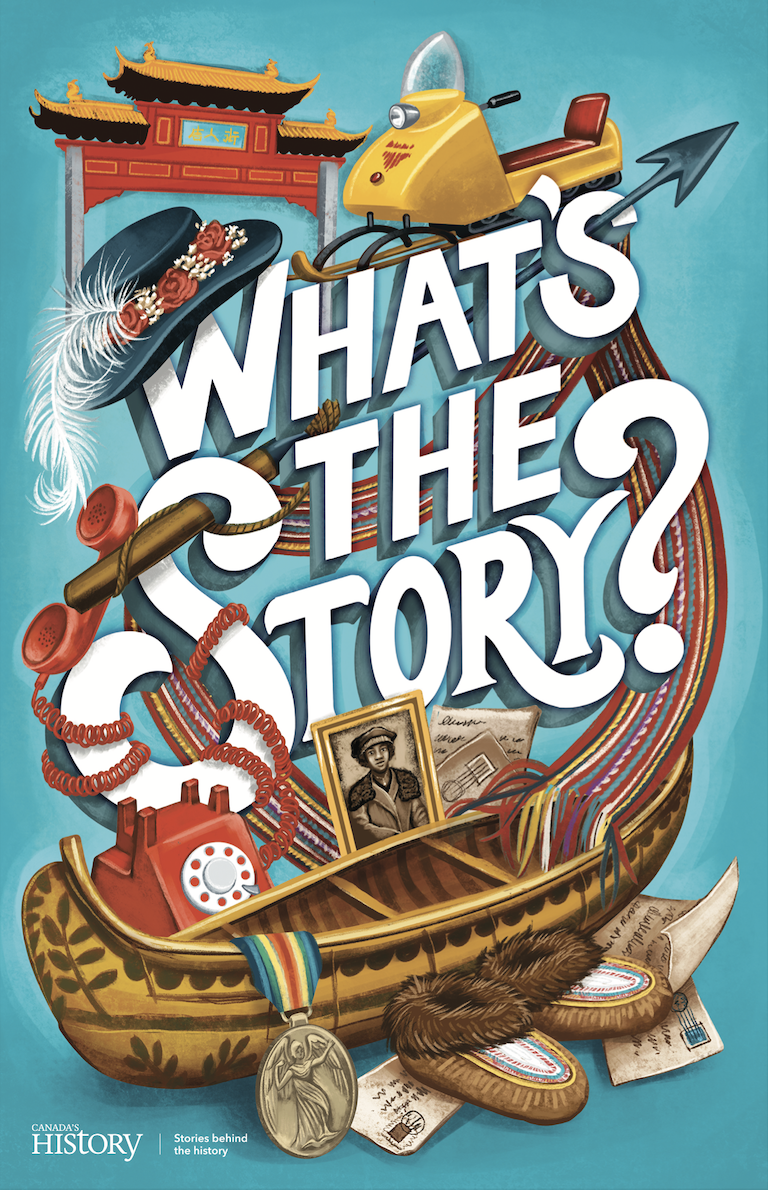 There are stories all around us, all the time. Your curiosity will help you discover them!
What's the Story? is a free publication for youth, by youth. It features the winning submissions from the national contest #OurStoriesOurVoices and is designed to inspire students to investigate and share the stories that matter to them. With project examples from students from across Canada, this publication will guide students through the process of undertaking a historical inquiry project — from sparking curiosity, designing a good inquiry question, and deciding how, where, and why to share their story.
The magazine, intended for students in grades 4–7, is offered in print and digital formats in both English and French.
Order now to reserve your classroom copies. There are 50 copies per box and orders are limited to a maximum of 300 copies. As a complement, you'll have access to a free digital educator's guide which will be made available in September. Unfortunately, single print copies are not available, however, homeschoolers and others are welcome to register for the digital versions and accompanying resources.
Incomplete registrations are not guaranteed delivery of requested material.
Please note: We are out of print copies. Digital versions only.
* indicates required fields
Themes associated with this article

Our Thanks
This program has been made possible in part by the Government of Canada.
Our Thanks
With appreciation to The Wilson Foundation for its valued support.
Related to Classroom Resources